One thing that I've struggled with over the last two years is how to keep my house clean. My husband and I both work Full Time ( I work under 40 hours a week but he works OVER 40 hours a week) and have a LOT going on. Basically, most of our time not spent at work is spent with our son making sure he doesn't try to jump off a counter top or eat the dog's food…again.
The last thing either of us want to be doing on days off and over the weekend is cleaning house. Despite only having 1,800 square feet of living space, it takes a full day to clean our house properly. Not only that but I have back issues and hip issues and I really don't want to be causing more pain to my already aching joints and muscles by washing floors and bathtubs on my hands and knees. Someone has to watch our son and my husband has to get ready for work and leave by 2 P.M.  so that pretty much leaves me for those all day house cleaning sessions.
I just can't do it anymore!
So what is the answer? There are only two options…
Hiring Someone to Clean
The woman who used to live next door to us is a house cleaner. It's actually a really good deal that she gives us. For $50 she will come in and clean the house and she brings her own cleaning products.
Sounds great right?
Well… yes and no.
You tend to get what you pay for as I've learned over the years. While she is helping us so that our house isn't nasty and gross anymore, I wouldn't say that its that spotless clean that I'm looking for. On top of that she never cleans the microwave nor does she move furniture, like the dog cage, out of the way and sweep/mop in the corners. I find that I'm going behind her and cleaning what she didn't which, to me, totally defeats the purpose of hiring someone.
On the plus side, like I said, our house isn't down right nasty and gross after she cleans. So there's that I guess…
We've hired an actual cleaning company to do deep cleanings of the house before. They do AMAZING work but they are SOOOO expensive. I usually reserve those requests for special occasions like Mother's Day or Christmas.
Doing it Ourselves
I started trying to think of ways to keep things clean but not overwhelm my husband or myself. That is when a lightbulb went off and I decided to try cleaning one thing each night after my son goes to bed. For the first week it went really well but I was having trouble deciding what to clean and when so I made a handy schedule to print out for the fridge.
This way I could make sure I was getting to everything that needed cleaning during the week.
All I can say is …. Why didn't I think of this sooner? This makes my life SO much easier.
When my husband is home and has time, he has a visual on the fridge that shows him what's on schedule for that day and maybe even do it? Haha….maybe.
At any rate, I'm super excited about this new schedule and my house is actually decently clean. If someone drops by unexpectedly I'm not embarrassed about the state of my home.
I've shared my cleaning schedule with you, in case you are looking for some ideas to make a schedule of your own. If you do, don't forget to come back to this post and share with me how it works out for you!
Here are some of the products I've bought and keep on hand to make cleaning even easier!
On my cleaning schedule, Tuesday is mop the floor day. For someone like me, with back problems, the O-Cedar mop and bucket system is perfect! You don't have to bend over to wring out the mop because there is a foot pedal that does it for you!.
Magic Erasers make cleaning the bathtub, walls, light switch plates, really anything!, super easy and quick!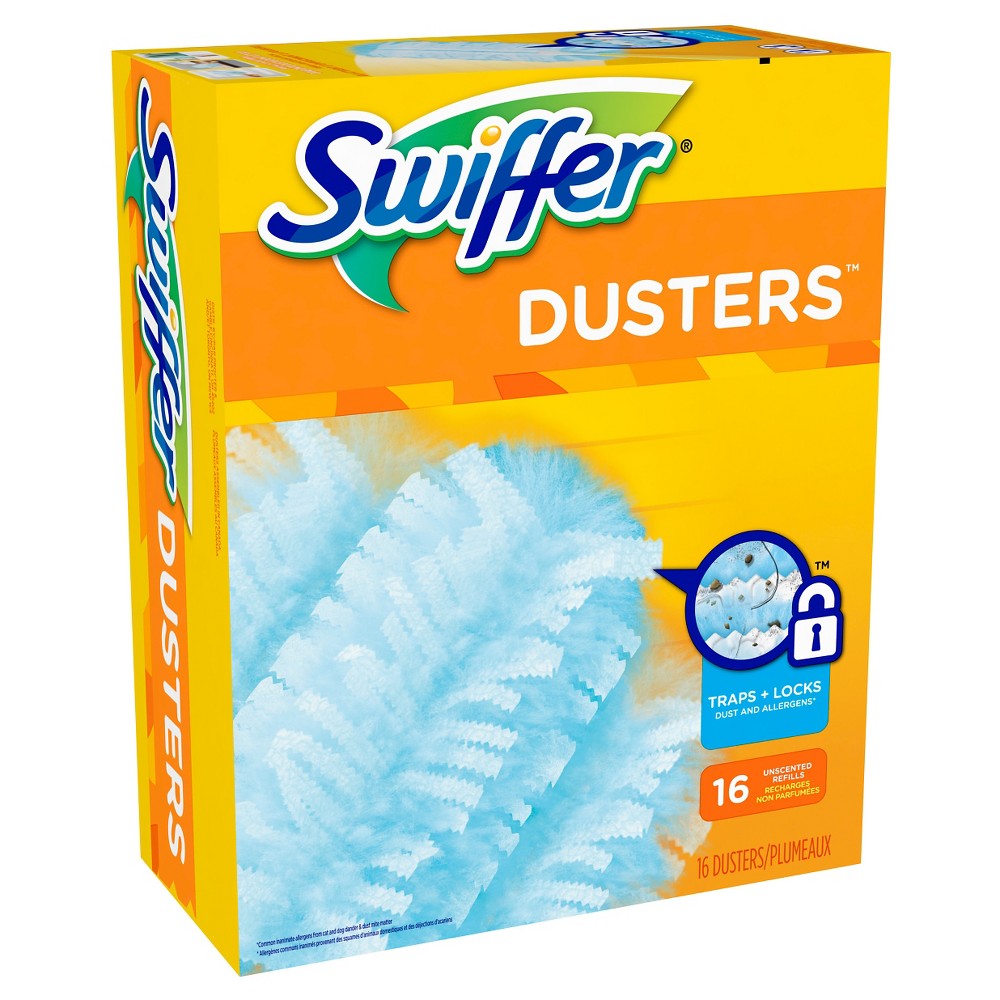 Dust your furniture with ease with Swiffer Dusters!